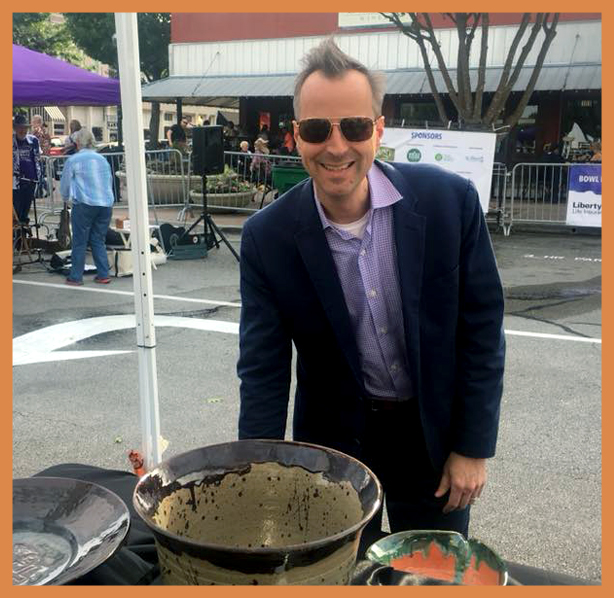 BLOUNT NEWS
Fighting hunger one bowl at a time.
On May 3rd, Blount was the title sponsor at Empty Bowls McKinney — a charity event held in the town of McKinney, Texas to help fight hunger. It was a rousing success, and the proceeds went to support major hunger initiatives at McKinney's Community Lifeline Center. "Our community engagement focus is in areas where our employees live and work; as well as connecting our products with the community in a way that provide culinary excitement; while eradicating hunger. Empty Bowls McKinney is a perfect match to our community mission," says Blount Fine Foods President, Todd Blount.
Artists and sculptors submitted pottery of all colors and sizes, and the whole community had a blast raising money for a good cause. Amid the celebrations, Blount was there to hit the spot for hungry event-goers who worked up an appetite while exploring the event grounds. Empty Bowls was an all-around good time for a good cause, and Blount would like to thank everyone involved in its success.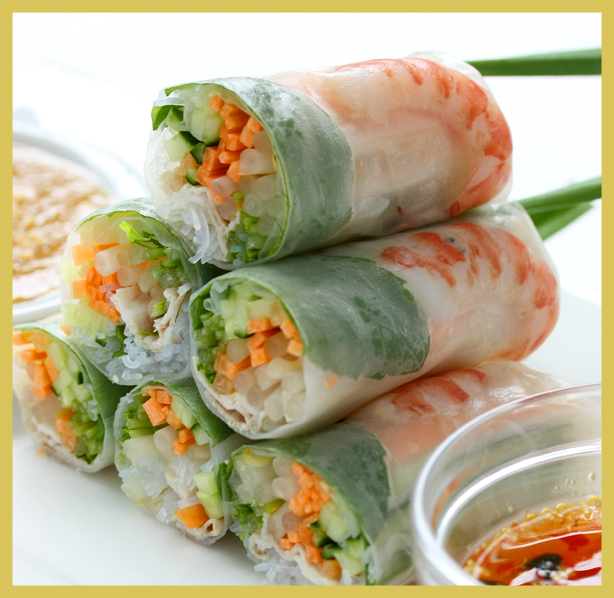 CLEAN EATS
Get wrapped up in fresh flavor!
Looking for something refreshing to eat alongside your favorite Blount Bowl? Try a summer roll, or Goi Cuon — a traditional Vietnamese favorite that's a fresh and healthier variation of a spring roll. Imagine fresh shrimp and a colorful variety of herbs and vegetables all wrapped together in rice paper — very tasty! It's the perfect complement to our Blount Bowls.

Ingredients
For the filling:
1 quart water
24 medium uncooked shrimp (about 1 pound), peeled, deveined, and tails removed
1/2 tablespoon rice vinegar
1/2 teaspoon granulated sugar
1 teaspoon fish sauce
Juice 1/2 medium lime (about 1 tablespoon)
1 small seedless cucumber, julienned
1 medium carrot, peeled and julienned
2 large radishes, julienned
1 medium scallion, thinly sliced
To assemble the rolls:
4 ounces dried cellophane noodles (also called bean threads)
1/2 teaspoon Asian sesame oil
16 (8 1/2-inch) rice paper wrappers
30 fresh basil or mint leaves
8 leaves bibb or butter lettuce, halved
Equipment
Chef's knife
Cutting board
Pie dish
Small mixing bowls
Measuring cups and spoons
Instructions
Cook the shrimp: Bring the water to a boil in a medium saucepan over high heat. Have an ice water bath ready. Add the shrimp to the boiling water and cook for 1 minute. Immediately remove the shrimp with a slotted spoon to the ice water bath. Let sit for 5 minutes, then drain. Slice the shrimp in half horizontally (also known as butterflying) and set aside. Reserve the warm water for cooking the noodles.
Make the vegetable filling: Whisk the vinegar, sugar, fish sauce, and lime juice together in a large bowl. Add the cucumber, carrot, radishes, and scallion, and toss to combine; set aside.
Credit: Kitchn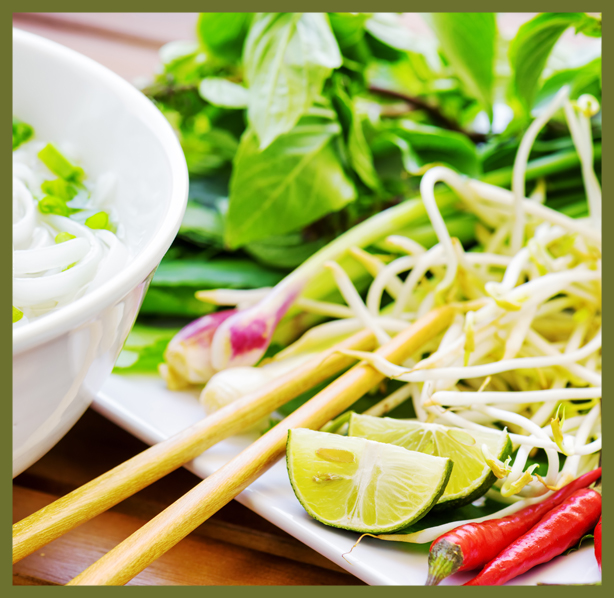 SEASON WELL
Spice it up!
Our Blount Bowls are a quick, delicious meal all their own. But why stop there? Explore new heights with just a few simple garnishes for a sweet, savory or spicy twist. In addition to creating a colorful presentation, garnishes also bring out flavor notes in the different ingredients within the Bowl itself. Think of them as appealing flavor enhancers. Below is a list of garnishes to add pizazz and deliciousness to our Blount Bowls courtesy of Jeff Wirtz, Senior Director of Culinary Development here at Blount Fine Foods.
Chicken Ramen
Chopped cilantro
Chopped basil
Soft boiled egg
Dried seaweed
Bean sprouts
Lime wedge
Snap peas
Jalapeño slices
Red pepper strips
Coconut Chicken
Chopped cilantro
Chopped basil
Toasted sesame seeds
Lime wedge
Jalapeño slices
Hibachi
Chopped cilantro
Chopped basil
Toasted sesame seeds
Pickled ginger
Jalapeño slices
Thai Veg
Chopped cilantro
Chopped basil
Toasted sesame seeds
Lime wedge
Jalapeño slices